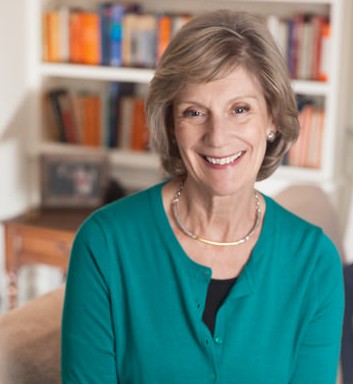 Sitting at Spark21's 2018 conference celebrating the First100 Years of Women In Law, the phrase "Out of the Dolls House and Into the Fire" comes to mind. Partly because the conference is featuring a series of video histories of women in law produced by Angela Holdsworth, the documentary maker famous for her seminal 1980s mini-series "Out of the Doll's House"; partly because one of the main guest speakers is Dany Cotton, the first female commissioner of the London Fire Brigade; but mostly because so many stories I'm hearing at this conference have a common theme: women break through barriers to take on top jobs, to then find their challenge has only just begun.
I'm a big fan of this First 100 Years project and the way its organisers weave together varied and intricate layers of communication to get their message across. The video histories that Angela and her team are creating are a prime example: rather than polemic, these are highly personal, and therefore relatable, stories. These are a sure-fire way to engage audiences and a rich complement to the conferences, blogs, press pieces and social media activity Spark21 is famous for.
Another fresh approach they are taking to ensure everyone in the profession is aware 2019 marks the 100th anniversary of the first women appointed as solicitors, (and those of you who know me well will clock straight away why I love this idea), is to run a series of 12 parties, one a month throughout the entirety of next year. Each party will celebrate one decade of achievements and milestones of women in law. Now that's what I call dedicated partying!
I was curious to know how Angela first became involved with Spark21 and the First 100 Years project. Catching up over coffee and cake at the Law Society she told me:

"We found each other on Twitter, just because we were often sharing similar content. Isn't that great? To make a connection on the basis of the commonality of themes and topics and issues you're interested in? So we began our conversation on Twitter and then transitioned to the real world"

and it wasn't long before Spark21 founder Dana Denis-Smith was asking Angela to take on the role of executive producer for a new stream of video content for the project.
"The plan is to capture stories of women's firsts in law, or of women who have succeeded against the odds, and women who have used law as a stepping stone into another Sphere, such as Major General Susan Ridge, the army's Director General of Legal Services.
There's a Finders Committee who decide together who should be profiled. Some choices are obvious, such as Brenda Hale as the first woman President of the UK Supreme Court. Others less well known, such as Khatun Sapnara,
the first woman of Bangladeshi origin to be a High Court Judge."
So who else can we look forward to learning about via these video stories?
-Funke Abimole MBE, multi-award-winning lawyer and business leader who at the start of her legal career had to make 120 calls to secure a training contract (then "articles"). She talks of turning up to one of her first interviews for a legal job only to be told at the door

"Sorry, we're not looking for secretaries",
As regular readers of this blog will know, one of my recurring themes is clever use of the visual media to tell a story. So face-to-face with Angela I had a golden opportunity to learn from one of broadcast's best. I wanted to know how she approaches a video story differently from one in print.

"You're always looking for what I call the Telling Shot, the one visual that sums up the entire story."

I was enthralled as she described a classic telling shot she set up in another of her seminal TV documentaries, "Now The War is Over", chronicling how life changed in Britain from 1945 to 1951
. In close-up, her interview subject reminisced about the pre-fab she once loved, sat in her living room looking wistfully out of the window. Then the telling shot: with the audience assuming she was looking out onto a street, the camera pulled away from her and out of the building to reveal she was on the 40th floor of a high-rise. A brilliant encapsulation of how housing policy had changed, how this impacted people's lives and how they felt about it. All in one single, but cleverly conceived, camera shot.
Do make sure to catch Angela's video histories as they are released by Spark21. You can follow them on Twitter

here

to make sure you don't miss out.
The First 100 Years project aims to Celebrate, Inform and Inspire. The organisers are certainly ticking each of these boxes: we can celebrate at the monthly parties; inform and be informed at the conferences; and be inspired by the video histories. Roll on 2019!
All the work on the project relies on volunteers and donations. If you'd like to give your support, you can make a donation

here, or contact the team

here

to offer your time.
Copies of BBC's Out of the Doll's House are hard to get hold of now but you can easily order the book linked to the series

here.
Of the many stories that London Fire Chief Dany shared with us, the one that set the room alight, sparking a moment of levity, was the tale of her efforts to get the makers of Fireman Sam to change his job title. She told of the storm she created inadvertently last year, by calling for a change to "Firefighter Sam" as part of a campaign to encourage more women into the Fire Brigade.

"For the past 30 years, no one's had the job title Fireman"

, she explained. Everyone's a firefighter.

"There's only one Fireman in the country, and he's a cartoon called Sam!"

The outdated language in the TV cartoon puts young girls and women off from considering firefighting as a career, she says, and they miss out on what could be a very rewarding profession for them.
Dany strongly believes in fighting for equality, allowing both boys and girls to follow whatever career path they want and not be restricted by gender archetypes and prejudices. She used the occasion of Fireman Sam's 30th birthday to call for the change, as it coincided with her thirtieth year as a firefighter and she thought it was about time. A cute move I thought, although she did experience a strong social media backlash (or should I say backdraft?) However it was worth it to make the point. Nicely (and bravely) done Dany. Thank you.
Last call to take part in our social media study.

As you know, we are currently running a survey together with New Law Journal,
exploring how social media is shaking up the legal marketing mix. The research period is about to close, so if you haven't had a chance yet to give us your thoughts on the matter, please
click here
to answer our 3-minute questionnaire. Your views will make our final study report all the richer and we are keen to capture them.
The results will be published in New Law Journal at the end of the year, together with a selection of in-depth one-to-one interviews exploring some of the recurring themes in a bit more depth.