I spoke to
Property Week
professional and legal editor
Sarah Townsend
this week, just as she stepped out of an exclusive press screening of
Steve Coogan
's new film about "King of Soho"
Paul Raymond
.
As a film buff, I was jealous.
The Look of Love
was not on general release until the weekend, so how had she managed to snare such a hot ticket? Answer: she was preparing to write a feature article about
Soho Estates
, the Soho property company that made Raymond's fortune. The pornographer may have made his name in strip clubs, sex shops and his publishing empire, but it was his Soho property portfolio which made him, at one time, the richest man in the world - stretching far beyond merely the units he operated his businesses from. Sarah is interested in the tale of this company's past, also its present and future now Soho has been transformed into something still vibrant and edgy, but also altogether more palatable (you can read her article, published on Friday,
here
.)
Today the Soho Estates portfolio encompasses an area of more than 60 acres across Leicester Square and Soho and is now owned by his grand-daughters and run by his son-in-law John James. Last year the company acquired the
Foyle family's portfolio
of nine West End/ Soho properties, so still clearly has ambitions. And they are planning to develop one of the tackiest parts of Soho this year, ironically where Raymond's empire first began with the
Raymond Revuebar
in 1958.
"It's a fascinating story how Raymond's descendants are driving the company forward still with amazing ambition. Clearly the vision has changed, but I love how they are keen to preserve the best of Soho culture."
"Their chairman today is now former London Mayoral candidate Steve Norris, who is always keen to stress the plan to keep the "heart" of Soho (that edginess and originality) just get rid of the sleaze. And there's lots to play for of course with the Crossrail development at Tottenham Court Road opening up Soho to the North.
"My favourite part of the story is how Raymond was famously not a property man at all. He only bought property because he needed somewhere to invest the money he was making from his magazine empire. And because he didn't understand property, he insisted on only buying assets within walking distance of the office! I love the fact that such a strategy could possibly result in one of the biggest property fortunes ever amassed!"
Well, I for one loved Sarah's feature article and also plan to see the Look of Love over the next few days. I also look forward to watching the next chapter in the Soho Estates story unfold over the following months and years from my vantage point (did someone mention the roof terrace?) from neighbouring Covent Garden.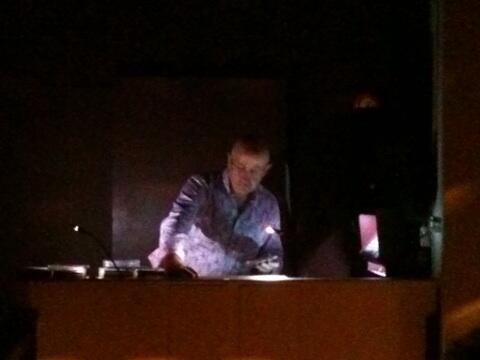 I had fun accessorising this Thursday as I headed for three parties in one evening, each with different dress codes.

It's a hard life in PR! With just a pair of party shoes and some jewellery to transform my daywear come evening, and a black and grey cardie to dress down my party clothes for the nine-to-five, I was proud to meet the challenge so minimally.
First stop was the agency drinks at
Berwin Leighton Paisner
, an opportunity to get together with our counterparts working for different parts of BLP's business (it's all about improving the collaboration you know hic!); then
Hardwicke
's Hat Trick silks party. In true Hardwicke style, the thought of boring speeches was ditched early on in the party planning process and instead "thank yous" were delivered by a jaw-dropping, conversation-stopping video with a Blues Brothers theme . Picture the three new silks shaking their tail feathers in various different venues around the inns and you'll get the gist. Has to be seen to be believed. Various legal issues are being checked as I write this (to do with intellectual property rather than defamation laws I promise you!), but as soon as these are cleared I will be sharing that video with you.
Last stop in this glittering evening 's entertainment was the
Dechert Spring Party
courtesy of the always charming
Andrew Hearn
.
Andrew and I had reconnected at a Serle Court party last Autumn, for the first time since I left legacy firm Titmuss Sainer & Webb. This
really was a trip down Memory Lane. I bumped in to people I hadn't seen for five, 10, 15 and

(ahem)

20 years. I felt chuffed so many were able to recognise me after all that time! And delighted to be told I have now been placed officially on Dechert's Alumni list.
***
On the subject of accessorising, exciting news from
7 Bedford Row
: they are staging a fashion show
to raise money for
@RefugeCharity
which works to help women and children under threat of domestic violence.
7 Bedford Row members and friends will be modelling clothes from two fabulous designers on 14 June.
We're promised bubbly, canapes, luxury, laughter and fundraising. Well, just my ticket! I'll be there.
I hear they are still looking for a celebrity compere, so if you have any ideas please do get in touch.