"Highly poachable" is how The Lawyer described Beverly Landais this week. Her planned exit from Devereux Chambers,

(in fact from the profession altogether as she is moving to the financial sector) became public, some saw this as evidence of the Bar's inherent problem holding on to these talented, hard-hitting senior managers brought in to transform their practices. Others see the positives: that honing their skills and succeeding in such a "special" environment makes these strategists even more desirable as senior managers and leaders. A challenge for the Bar of course, but one you might characterise as a "nice problem to have". After all, if you can hold your own in an organisation filled with highly practised advocates paid to argue for a living, and get them to follow your lead, you are clearly working some magic. As

The Lawyer's Kate Beioley

put it,

"Chief Executives who successfully grapple with the challenges are eminently poachable by organisations beyond the Bar"

.
Beverly was kind enough to share her thoughts with me on the matter, and how she feels about this big career change. She leaves Devereux at the end of next month after a hugely successful four-year period during which she has overseen the modernisation, rebranding and repositioning of the set.
"I have to admit I am leaving the set with sadness because they are a fantastic set and I have enjoyed my time here. I have many friends amongst the barristers and the staff. I am proud of Devereux and it has taken a very special opportunity to tempt me away. I have worked in Legal Services for 15 years and I know that I will miss it. Yet I have previously worked in Financial Services and Insurance and enjoyed that too. I have always taken the view that I am able to add more value because of the breadth and depth of my sector knowledge across a range of Professional Services."
Head of Chambers
Ingrid Simler QC
credits Beverly with modernising the set and raising the profile of Chambers as one of the UK's top commercial and civil sets. She even goes so far as to say it is thanks to Beverly that Devereux is now synonymous with excellence at every level. How does Beverly respond to such high praise? Answer: she is quick to emphasise it's all about other people:
"A key for me at Devereux has always been to think beyond what I personally can do. That's the job of a senior manager after all isn't it, to focus on enabling others? Most people want to do a great job and in my experience there are four vital ingredients to achieve this: clear and consistent communication; appropriate levels of resource; good processes that focus on outcomes; and training to provide the skills to do the job as well as stretch and challenge to even better performance. I try to focus energy on getting the optimum blend of these ingredients."
Beverly also says it is about making sure the change you implement is properly embedded in the organisation, that it is firmly planted in the collective memory.
"Part of this is recruiting talented people around you and encouraging them to take responsibility and think for themselves. I have been extremely fortunate to recruit in some brilliant people - like Vince Plant, Head of Clerking Services, who is one of the most client focused and business development savvy person I have met at the Bar."
Beverly has just been elected to the Board of Trustees of the Chartered Management Institute (announced at the CMI Annual Meeting last week). The vision of the CMI is to support "Better led and better managed organisations", something we know Beverly pioneers in the professions. It is the only chartered professional body dedicated to raising standards of management and leadership across all sectors by setting professional management standards – built into their qualifications, membership criteria and learning resources. I was curious to know more about this new role:
"I completed the Chartered Manager accreditation in February and found the experience incredibly valuable. I wanted to give something back and, as I believe better managed organisations lead to more satisfied employees, owners and clients, it seemed logical to put myself forward for consideration by the Nomination Committee. There were 5 candidates and 2 places, the term is for 3 years and I am delighted to have been selected."
The past few years have seen Devereux gain numerous prestigious awards that prior to her arrival simply didn't happen. Indeed on the day of our exchange the set had just been short-listed as "Chambers of the Year" for
Legal Week
's
British Legal Awards
.
There is no doubt about it: Beverly leaves a strong legacy and an uncompromising belief that success lies in providing superb levels of client service coupled with the highest quality advocacy and advice.
Beverly Landais is going to be a hard act to follow.
***
Did someone make up this "living dead man" court story especially for Halloween?
Have you seen this?? An unbelievable story of an Ohio court refusing to reverse a declaration that Donald Miller was legally dead, even when he turned up in court clearly alive and well. He absconded in 1986 after losing his job, and wasn't seen for 30 years by his wife and family who sought a declaration he was legally deceased so his "widow" could claim Social Security death benefits. Ohio state law has no mechanism for reversing the declaration once three years has passed so the man walked out of court still dead as far as the law is concerned. You couldn't make it up.
***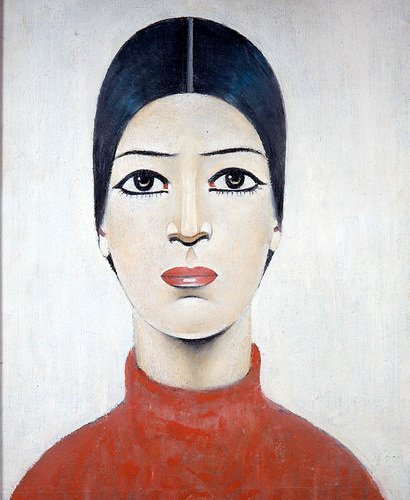 How could I have got Lowry so wrong! A trip to the
The Lowry
Galleries at Salford Quays,
when visiting friends at the Manchester office of
Weightmans
,
put me right.
All my life I had thought all Lowry ever did was paint matchstick men and matchstick cats and dogs against industrial backdrops. How wrong I was! All manner of genres is covered among the 400 items on show, from seascapes, landscapes to portraits, many rendered in minute, life-like detail a far cry from the crude simple figures he is most famous for.
Why is the breadth of his work not better known? Brian and Michael, you have a lot to answer for!