Thankfully there are some reporters giving the now rather battle-weary journalist profession a good name.
ITV News Senior Correspondent
Ronke Phillips
is definitely one of those
.
I first met Ronke at the

Amnesty Media Awards

in 2012 when she won a prize for unearthing the awful truth behind the
Torso In the Thames
story and her shock revelation that ritual killings are taking place in our very own Capital. I saw her again at this year's Awards as she stepped onto the stage a second time, winning for

her coverage of the ritual killing of another child, Kristy Bamu. As I have said before, after all the press-bashing we have seen throughout the

Leveson Inquiry, which quite rightly hauled the media to account for some shockingly murky practices, it is nice to be reminded that some journalists' motives are quite heroic.
I was keen to know what motivates Ronke to work to such a high standard, sufficient to win an Amnesty Award two years running. She takes a degree of personal risk zoning in on such difficult stories and I was interested to know why she would take this risk, rather than going for an easier life. In particular I was keen to get to the bottom of how journalists like Ronke are wired, in contrast to their more cynical counterparts.
"It may sound like a bit of a cliche, but I am a news junkie and I also strongly believe in giving a voice to those who, for whatever reason, are unable to speak up for themselves.
For me journalism has never been about just covering the day to day agenda. I'm interested in the stories behind the headlines, the human angle. These days there is less money and time for this type of journalism but if you put up a good fight for the stories you believe in, you will get the backing to cover ones that matter. I can be like a ferret when I get wind of a worthwhile story. Tenacity is often the best policy!
The "Torso In the Thames" story became an obsession for me for various reasons. He was a defenceless child and like me he was Nigerian. It was the most despicable crime imaginable and I believe it is important he is not forgotten. The story behind my nomination for this year's Amnesty Award was also the murder of a child. Kristy Bamu was killed by members of his own family because they believed he was possessed by demons.
Both stories were difficult to cover emotionally. It is never easy dealing with the murder of a child. Both suffered very brutal, very violent deaths. The details could really traumatise you if you allowed them to. Interestingly I have never felt I was in any real physical or personal danger. I am Nigerian so that country and its people are familiar to me. Kinshasa was a different story. The remnants of the war are still very evident and although the people were friendly generally, there is still quite a lot of tension and hostility toward outsiders. We had a few tense moments; crowds attracted by the camera voicing their disapproval loudly and angrily. Thankfully we had a brilliant minder who managed to calm things down."
I was also keen to know about the support Ronke gets from ITV News, and whether the Amnesty Media Awards can help in enabling journalists to get story ideas approved and funded.
"Being recognised by such a prestigious organisation like Amnesty is incredible. It 'validates' me as a journalist and hopefully means my ideas are given a little more credibility but ultimately pieces are commissioned because they are solid, worthwhile, interesting stories which need to be told."
As our conversation draws to a close, her parting line is:
"As for being a hero... I wish!"
Ronke, you may say that, but others would disagree!
***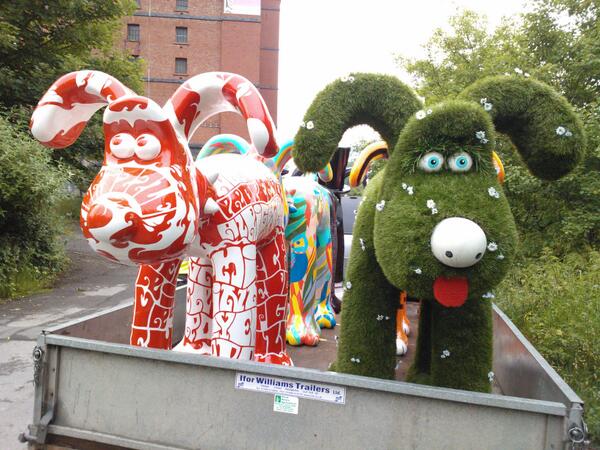 Had fun visiting Gromit in Bristol this week.
You will have seen that
Nick Park
's
Gromit Unleashed charity campaign
to raise funds for the new extension to
Bristol's Children's Hospital
made national TV news this week, as 80 Gromit statues were moved into position in and around the city.
TLT have sponsored one of the statues, painted by children's illustrator Hannah Cumming. And this week they held a charity auction at their offices to raise further funds for the hospital, timed to coincide with the "unleashing" of the Gromits. It was a lovely opportunity to catch up with some old friends in the TLT team and make some new ones. Nice to get reacquainted with Bristol too. One of my favourite cities.
If you'd like to contribute to The Children's Hospital fund, you can make a donation here.
***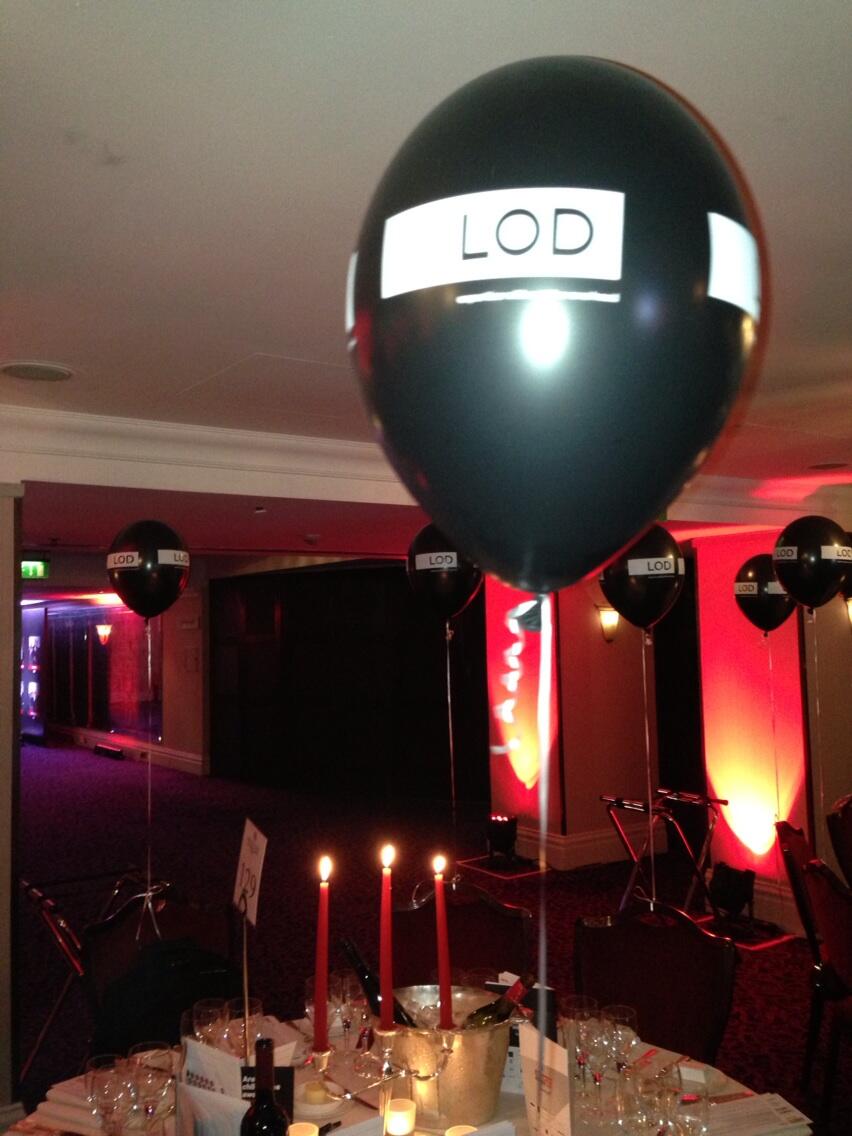 The Lawyer Awards
was a glitzy affair this week.

Those of you who know me well will appreciate the sacrifice I had to make, putting on my glad rags and spending an evening partying. But I took one for the team.
I was in fact the very delighted guest of Lawyers On Demand, one of the event's sponsors. These guys are exceptionally good company so the evening was particularly fun. Never shy of breaking the mold, they decided that sponsoring an award would be (unquote) "boring" so decided instead to sponsor some balloons. Of course! Balloons were tied to the back of every single dining chair, all emblazoned with the LOD logo. As guests entered the Grosvenor House grand ballroom, they were invited to pop their balloon before they took their seats, to see if they had won a prize. With mini iPads among the surprises, this got everyone very excited even before they sat down! Talk about differentiating your brand and proving you do things differently! Nicely done LOD! =)
The evening continued to sparkle from there. Lovely to
catch up with so many old friends, all shortlisted for market-leading work -
Mayer Brown's litigation team for their work on the groundbreaking NewCap Re case; Sipara, shortlisted as Boutique Firm of the Year;
Ben Rose of
Hickman & Rose
, shortlisted for Client Partner of the Year;
Lindsay Scott of
Matrix
, her set shortlisted for Chambers of the Year; also Kysen alumni Fred Banning, now at Pinsent Masons who were shortlisted for several awards,
and Sonia Malhotra now at
Taylor Wessing
- I got a real glow from watching her join her colleagues on stage to collect the big prize of the night:
Law Firm of the Year.
Lots to celebrate! And that, we certainly did. =)