From Wallace & Gromit to Saudi Royalty: Richard Waller's life at TLT is certainly varied. As regular readers of this blog will know, I caught up with our friends at TLT last week in Bristol at the firm's charity auction marking the start of Nick Park's "Gromit Unleashed" campaign to raise money for Bristol's Children's Hospital. This week I met Richard in London, where he is running the high profile case against Prince Al-Waleed bin Talal, a nephew of Saudi Arabia's King Abdullah in London's main commercial court in the Rolls Building, famous for hearing so many disputes between the world's super-rich. Did you know (all you litigators will...) that last year more that 60 percent of all cases in our commercial courts involved a former Oligarch or super-wealthy Eastern European Businessman? This year seems to be the turn of the Middle Eastern Very-High-Net-Worths.
The story behind the law suit is highly exotic: the spat is over a luxury plane (worth 120m pounds owned by the prince. It has a jacuzzi. You get the picture.) and the value of Richard's client's close business relationship and personal friendship with the buyer, none other than former Libyan dictator Colonel Gaddafi. Mrs Sharab claims her go-between role was essential to the negotiations and is claiming the 10m pound consultancy fee she says she was promised, but never received. A particular coup for TLT is that Richard's case is apparently the first time that a member of a Saudi Royal Family has been cross-examined by a British QC. And what a grilling he was given! Headlines such as "Billionaire Saudi Prince branded capricious in court" have sped round the world. The court reports have been full of how evasive the Prince has been to Clive Freedman QC's questions. Judgment is yet to be handed down and of course we have no idea what Judge Peter Smith will decide, but it certainly gives a client a good feeling to see their opponent so reduced in the witness box. At the very least Mrs Sharab knows her legal team have done a good job!
But what I wanted to know was Richard's view of why so many overseas business men and women are choosing the London courts to fight their battles.
"First and foremost overseas litigants recognise the English courts to be incorruptible and to provide fair and balanced justice. London lawyers have built a first class reputation for handling large and complex litigation with innovative pricing arrangements.
The UK legal system is one of the best in the world.
Some would say
the
best. In an age where the other cornerstones of our democracy have been so badly damaged, not least the reputations of our political system and the journalistic profession, we should be very proud that our legal system is so revered and respected."
Well said Richard. Let's hope Chris Grayling is reflecting on just this as he reconsiders the Government's attacks on Legal Aid.
***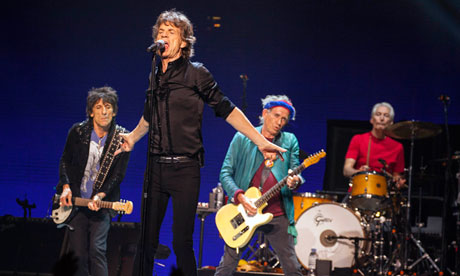 Good to have both Sophie and Adele back in the office after their Glasto galavant. Weren't they lucky with the weather! Their wellies hardly got an outing. And Adele came back a decidedly sun-kissed shade. If you know her, you'll appreciate our surprise. What I wanted to know though, was whether the Rolling Stones lived up to expectation. What was their performance like?

"Energetic!"

was the definitive reply.
Our Adele has strong views on how jibes about
how old the group looked
have been allowed to circulate freely
. Age discrimination, surely! As Adele said, if the comments were anti-women or anti-gay, people wouldn't stand for them so why is laughing at oldies acceptable?
I enjoyed The Stone's performance, and the rest of Glasto on TV from the comfort of my home sofa. Now that does have something to do with age! :)
***
Perfectly timed for Independence Day this week, Covent Garden has welcomed two new major US brands to the neighbourhood. Two classic American restaurant chains opened their first UK stores this week, Shake Shack in the piazza and Five Guys on the corner of our street, Long Acre. Queues have been snaking around the block all week. Well, we do like to be the first with the trends in this part of town you know...
A little (blue) bird told me @saysitstraight is planning to review
them for us as soon as the queues die down! We'll post the link here as soon as she does. Thanks Nicky!